排石丸 Specific Pass Wan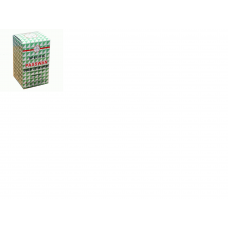 Product Code:
YF-23
Reward Points:
0
Availability:
In Stock
Price:
$7.75
$5.75
Ex Tax: $5.75
This product has a minimum quantity of 12
成份: Ingredients: 金錢草,海金沙,雞內金,石偉,澤蘭車前子。Christina loosestrife herb. Japanese climbing fern, Chicken's gizzard endothelium, Japanese felt fern frond, Hirsute shiny bugleweed herb, Asiatic plantain herb... 作用: Actions: 清熱利濕、通淋排石、有助於改善各種泌尿系結石及尿路感染,促進泌尿系統的健康. Shilintong is useful in maintaining a healthy urinary tract. 警告: Warnings: 孕婦切勿使用, 保持密封,存放於陰涼乾燥的地方存放於兒童不能接觸的地方. Do not use if You are pregnant. keep tightly closed and store in a cool, dry place. Keep out of reach of children. Availability: Usually ships in 1-2 business days. Ship Weight: 0.3 lb. 100片/Tablets x 300 毫克/mg 根據美國醫藥衛生條例,以上中醫藥理並未經美國食品及醫藥局正式評估,因此,本品不宜作診斷,治療,治癒或預防任何疾病之用. This statement has not been evaluated by the Food and Drug Administration. This product is not intended to diagnose, treat, cure, or prevent any disease.
Write a review
Your Name:
Your Review:
Note: HTML is not translated!
Rating:
Bad
Good
Enter the code in the box below: